About us
Asthma Allergy Nordic and The Blue Label is a labelling scheme under Asthma-Allergy Denmark.
Asthma-Allergy Denmark is a patient association with a member elected board. We work to ensure that everyone affected by allergies, hay fever, asthma and eczema can plan for a better everyday life.
Asthma-Allergy Denmark represents its members on many levels, and together with organisations and authorities, we work to add allergy to the agenda. The organisation is based on approved articles of association, and the organisation's highest authority is the annual national congress. On a daily basis, the organisation is led by a director and a management group, consisting of the director, a head of labelling, a head of communication and head of advisory.  Asthma-Allergy Denmark is an independent, stable and secure partner.
Asthma-Allergy Denmark created The Blue Label in the 1980s to help the organisation's members and Danish consumers to make an informed, allergy-friendly choice in a busy everyday life. Since then, our labels has grown into a solid brand in the Nordic region and the rest of the world.
With more than 3,000 products on the market in more than 70 countries, Asthma Allergy Nordic and The Blue Label are recognisable labels with high credibility among both consumers and manufacturers.
Two labels – one cause
Our labelling includes two logos: Asthma Allergy Nordic and The Blue Label. Both guarantee a safe, allergy-friendly choice based on professionalism and impartiality.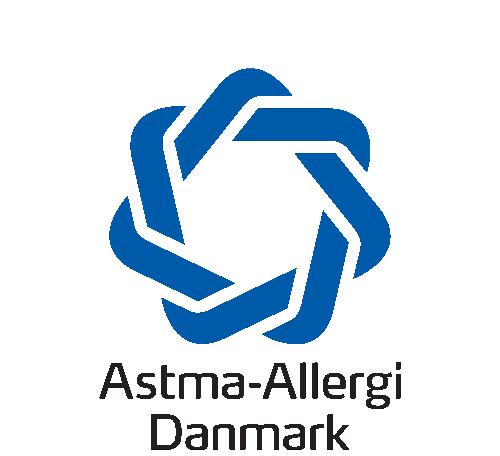 The Blue Label is the Danish national label, which – as mentioned – has existed since the 1980s. Asthma-Allergy Denmark has for many years collaborated with the Swedish and Norwegian asthma and allergy associations and, in 2018, the organisations joined forces and created a united allergy label, Asthma Allergy Nordic. Products with Asthma Allergy Nordic are assessed using the same criteria as The Blue Label, and in the label's logo, Asthma-Allergy Denmark's well-known blue wreath is seen as a key element.
Behind the labels you find skilled experts who have a solid knowledge within toxicology, health, chemistry, biology, and skin allergy.
Thus, the two labels are based on common values of impartiality and credibility, rooted in a strong professionalism. Both labels send a strong signal to the consumer that you as producers act responsibly and seek to reduce the allergy risk for the individual person.
Become a corporate support member
As a corporate support member, you support the work of Asthma-Allergy Denmark. A corporate membership does not include a product certification, and you cannot use our label when marketing your products, but it demonstrates to your customers that you support the organisation and our cause: An easier everyday life for everyone with allergies.
Read more about how to become a corporate support member here (in Danish).