About allergy labelling
Our allergy labels are the key to your safety.
The label of Asthma Allergy Nordic and Asthma-Allergy Denmark's Blue Label have been launched to help you make a safe and active choice in relation to skin allergies. Our labels are key to your safety, both if you have a skin allergy, or if you want to minimise the risk of developing skin allergies in yourself and your family.
High level of professionalism behind every single product evaluation
Our labelling is based on a high level of professionalism, and we are proud of our scrupulous product evaluation. The team behind the allergy labelling consists of skilled specialists with a solid knowledge of toxicology, health, chemistry, biology and skin allergy. In addition, in order to always be up to date on the latest knowledge, we collaborate regularly with dermatologists, researchers at home and abroad as well as international organisations.
When a manufacturer applies for permission to use our labels, we perform a thorough review of all the ingredients in the product. We also examine the actual production process to find possible pollutants and chemicals. We do this to ensure that all ingredients in the final product are assessed in relation to an allergy risk. If a product does not live up to the requirements of the allergy labelling, it will not be permitted to carry our labels.
The idea behind the allergy label took shape at Asthma-Allergy Denmark in the 1970s. Asthma-Allergy Denmark is a democratic, member-based organisation, and we work for a better life for everyone with allergies, hay fever, asthma and eczema.
Use Kemilex, when looking for allergy-labelled products
Kemilex help you find products with Asthma Allergy Nordic and The Blue Label.
Three organisations, one allergy label
For many years, Asthma-Allergy Denmark has collaborated with the Asthma and Allergy Association in Sweden and the Norwegian Asthma and Allergy Association. In 2018, the organisations joined forces and created a common allergy label: Asthma Allergy Nordic. With our Nordic label, we want to utilise our common knowledge and experience in allergy labelling and, at the same time, serve as an international, credible benchmark for the informed consumer. The common logo has the blue wreath as the main element, and products with the label of Asthma Allergy Nordic are assessed according to the same principles that apply to The Blue Label.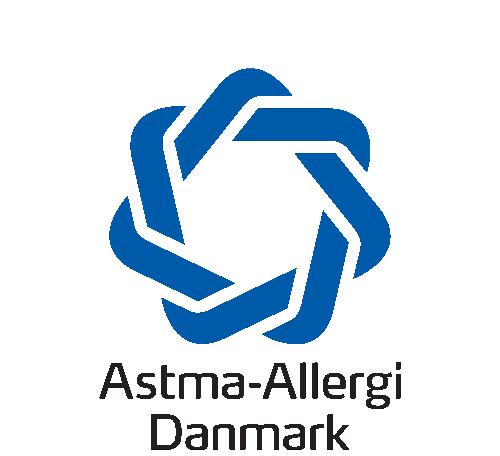 You will find Asthma-Allergy Denmark's logo with the blue wreath in both the label of Asthma Allergy Nordic and in The Blue Label.