Face masks
Allergy-labelled face masks
Face masks have become part of most people's everyday life in the fight against viruses, and they are frequently used by professional staff at hospitals, dentists etc. However, some people experience discomfort when using masks. When choosing a face mask with the allergy label of Asthma Allergy Nordic, you avoid ingredients that imply a special risk of allergies.
We know that some people react to and experience discomfort when using face masks, while others are generally nervous about the ingredients in face masks because they are not listed on the packaging. Similar concerns have been voiced by health professionals and unions.
Allergenic substances in disposable face masks may include latex or rubber chemicals in the elastic band, rosin and preservatives, such as methylisothiazolinone (MI) in the cloth-like material, or nickel in the nose clip, if it is made of metal.
Allergy or irritation?
It is important to stress that discomfort from using disposable face masks may occur due to allergy to specific ingredients – but that it may also occur due to skin irritation.
You may experience skin irritation if you wear a face mask for a long time. The irritation may, for example, be due to friction between the elastic band and the skin behind the ears, or it may occur because some face masks are rubbing against the cheeks and the chin. The moist environment that is created when wearing a face mask may also cause skin problems.
Our knowledge of how often skin problems are caused by allergies or irritation is not great, and, unfortunately, it is not possible to tell from a rash whether it is caused by allergies or irritation. It is always a good idea to consult your own doctor and be examined for possible allergies.
Please be aware that allergy-labelled face masks will not alleviate skin irritation, but they may minimise the risk of allergic reactions.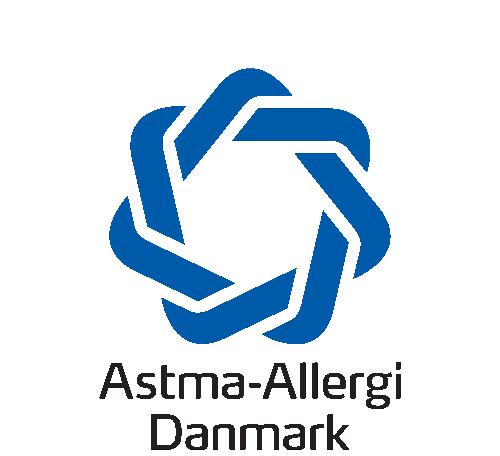 You will find Asthma-Allergy Denmark's logo with the blue wreath in both the label of Asthma Allergy Nordic and in The Blue Label.